Albert's Shed
Shrewsbury's premier live music venue Albert's Shed is nestled in the heart of the town, opposite historic Rowley's House. It's here that a quirky old gent by the name of Albert sat in his Shed and feeling a little lost, pondered what to do with his night times. Since 2017 Albert has been at the forefront of bringing the best up-and-coming musical talent to Shropshire and with one of the best sound systems in the town, we're sure this will be one of the most popular venues during LOOPFEST 2022.
What to expect?
A huge range of musical talent from across Shropshire and beyond. Anything goes!
RESTRICTIONS
All ages with adult
DOG FRIENDLY
Not for LOOPFEST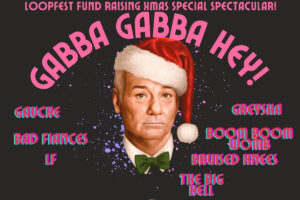 ALBERT'S SHED, 8 Barker St, Shrewsbury SY1 1QJ
No event found!