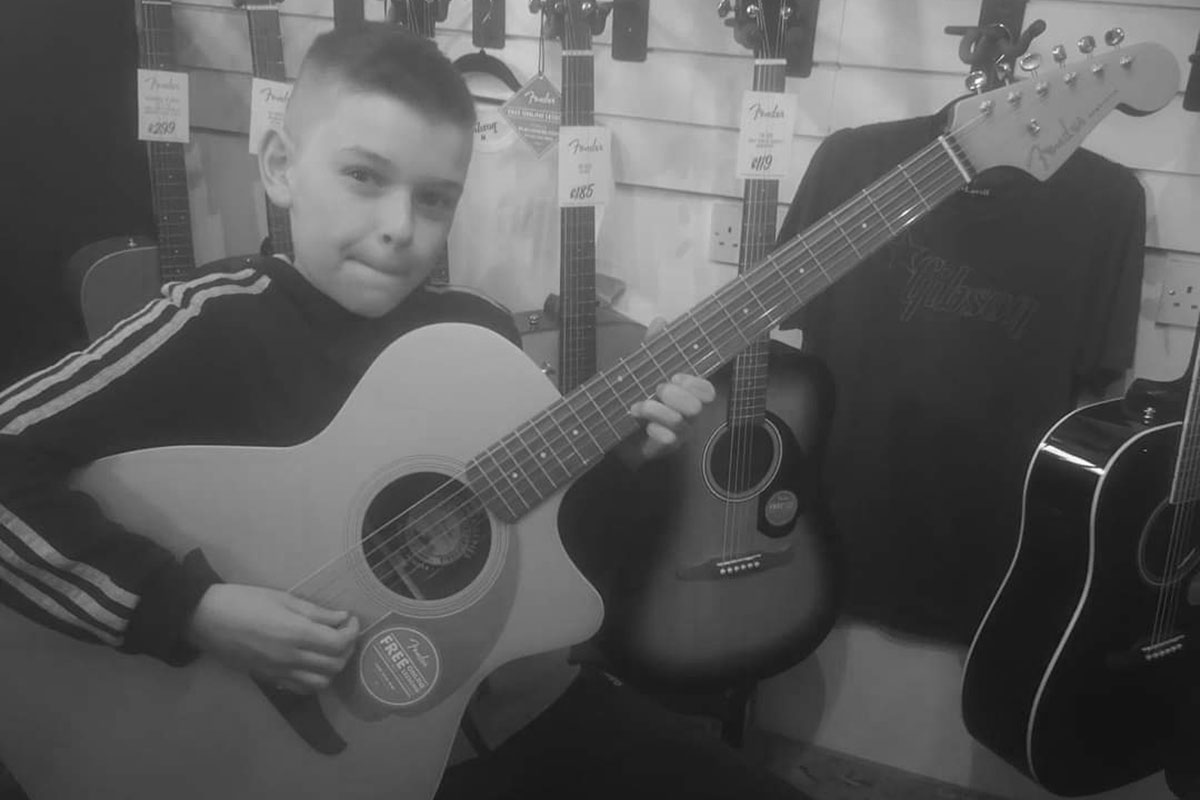 JAY WELLER PRITCHARD
There's not much we can add to Jay's bio from Facebook which reads simply 'I am 13 years old and I love to play guitar and sing. I know a variety of songs &am learning more.'
To say he's ahead of his years is patronising, Jay can sing and play as well as any seasoned musician and there's a helluva future for him.
Come say you were there first, and watch him bring the house down at this years LOOPFEST.
Just don't buy him a pint as thanks, we don't need the law involved.