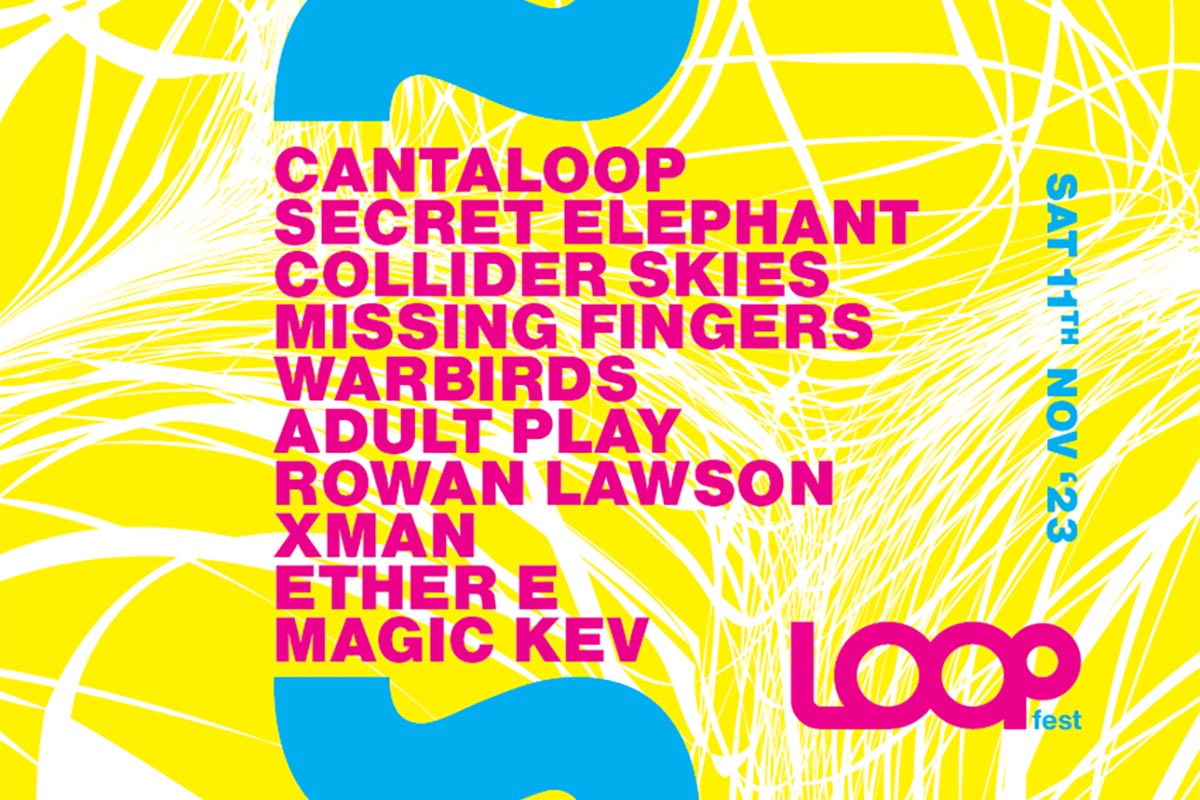 LOOPFEST Fundraiser | Albert & Co Frankville
Not one to take the foot off the gas, the team at LOOPFEST are back at it and raring to go with another round of LIVE MUSIC to shake off the Autumn chills. A fiver entry lets you see some bloody banging acts and helps LOOPFEST start the promotional campaign with a flying start.
Starts at 12:00, with the first performance at 13:00, and goes on until late.
MAGIC KEV
Magic Kev will make items disappear and reappear in unopened and factory sealed tins of baked beans and socks, make lights appear from behind children's ears and make the water from cups vanish (much to the delight of the brave Mum or Dad standing beneath the aforementioned cup).
ROWAN LAWSON
An affable, charming and skilful performer, Rowan is a confident songwriter who manages to be both introspective and exuberant within the same song.
ADULT PLAY
What a year it's been for Adult Play, having been played on Radio 1 and Radio 6, touring around the Midlands and making exceptionally brilliant and genre-bending music. Quite simply, they're one of our favourite bands IN THE WORLD at the moment, let alone Shropshire and we can't wait to see them back at it.
WARBIRDS
Australian rock power trio that plays heavy groove-based riffs with melodic rock melodies. Primarily influenced by Seventies, Eighties and Nineties bands, with a touch of progressive rock.
MISSING FINGERS
Heavy guitars, powerful riffs, alt/rock with a bluesy twist. After over a decade of writing and gigging, the two Missing Fingers cousins are about to set the Shire alight with a brand new set full of bangers.
COLLIDER SKIES
Four-piece original indie band from the Midlands, the Skies are a tight, boisterous melodic bomb. With big fat choruses and galloping drums, these guys remind us of house parties and first-love summers, plus they're the band most likely to soundtrack a montage from the In-Betweeners.
SECRET ELEPHANT
Big, brash, ballsy, and other words beginning with B. The Elephant are self-proclaimed 'Noisy hooligans from Telford.' Live, they are a stomping monster, bringing riffs and thumping beats; they are one of Shropshire's favourite old rock 'n' rollers.
CANTALOOP
Cantaloop are fronted by the C-funk messenger Dannie Dee with his trussed C-funk doctors 100C on guitar and Paulo De'Wooton or BabyT on bass. No band is absolute without the engine and the band have two F1 Groove machines to choose from The Beef or King Popeye on drums. Under the orders of Captain Sugar Lips with his 1st mate, The Horns of Plenty launch their monster horn lines, throwing down Phat dollops of Funkelicious Brass. These elements combine to create an amazing urban Funk outfit.
ETHER E
Ether E (aka Steve Evett) is the head honcho of Albert's resident DJs. His eclectic dance-filling sets (encompassing anything from indie and disco to hip-hop and house) have been the soundtrack of many Shed nights over the years.
X MAN
Since 1995, X Man has been spinning vinyl. He has played in the free party scene in Wales, as well as at Psychic Friends Network and Metro Gnome in Liverpool. Additionally, he has performed in Greece and Japan. Using two vinyl decks and two CDJs, X Man skillfully combines an eclectic mix of music.